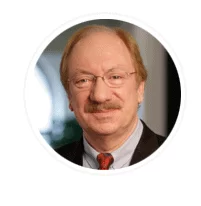 Dear Reader
Congratulations
By taking this book into your hands, you will
discover many new concepts applicable in the
real business world. It is not written for
everyone.
But it is an absolute must to own and read for those who want to embrace the developments of traditional businesses into modern networks, to go beyond existing boundaries by adopting the key principles of modern supply chain management and to understand why being a stable and trustful part of a network can multiply the value of your own business many times over.
Business networks without legal or political restrictions will dominate and determine our future. The needs of individuals and the ultimate end-users of the value chain will be in the foreground and will shift the priorities of the past, where manufacturers and suppliers of products dominated the business. Today's business models must be turned upside down to create new and effective structures, including innovative procedures. Supply Chain Management and Supply Chain Excellence, as well as innovative Network Management, are the keys to success.
This book will show you where and how to walk into the future with your business. Proven and good examples lead the way forward, but do not copy them, take your own route or take a scout to avoid mistakes and disappointments. If you are on the right track, I can guarantee you to multiply the value of your business by many times. Being a trustful partner in a stable and reliable network increases the value of a company to unbelievable dimensions. Investors will pay you a premium for this strategy! And the costs will decrease dramatically because you use the strengths and resources of other network partners without investing in expensive capacities.
Therefore, this book can change the world into a better one if the messages are understood and applied thoroughly. Be excited and enjoy reading!
Dr Wolfgang Partsch
Co-Founder of Supply Chain Management
Munich, April 2013